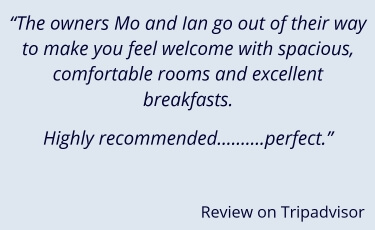 Local Attractions Bridlington
Local attractions Bridlington has an array of activity in and around Bridlington and all you will need to decide is how you organise your days. We have provided here a selection of some of the most popular venues.
We also provide brochures of the popular local attractions in Bridlington which will help you on your way.
Golfers are spoilt with the choice of 3 superb Golf clubs.
Fancy a boat trip? The Yorkshire Belle never fails to delight and has regular trips to the famous Bempton Cliffs and Flamborough head.
The famous Bridlington Spa may be one of your reasons for coming to Bridlington to take in a show but there s also the Spotlight Theatre which is proving just as popular.
There are many local walks with stunning scenery but should you feel even more adventurous you could always hire a bicycle.
Whatever you decide to do Bridlington with it's stunning beaches and local scenery it will never disappoint.
Should you wish St Hilda Guest House Bridlington to arrange anything or source information for your visit please do not hesitate to ask. We are here to make your stay with us as enjoyable as possible.
There are so many local attractions in Bridlington that your biggest decision is which ones to visit first and whether you have enough time to fit them all in!
Come to Bridlington and relax in our lovely Guest House and also enjoy the many local attractions available in and around the historic coastal town of Bridlington.